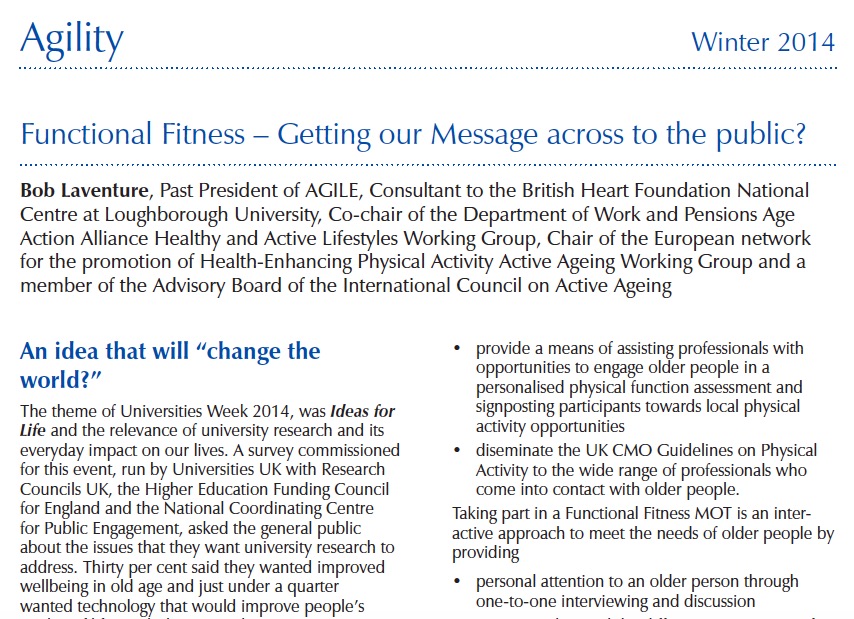 Bob Laventure write an article on the FFMOT for the Winter 2014 AGILITY Journal (official Journal of AGILE, specialist section for Older People within the Chartered Society of Physiotherapy). This article introduces the FFMOT and was in advance of the AGILE National Learning Days on the FFMOT in 2015, delivered by LLT.
Read the article here.
We thank AGILE for allowing us to put this article online and recommend visiting the AGILE website to find out more about the great work they do and become a member.