Implementation toolkits are a useful resource for commissioners and providers of services. They reduce the labour needed in the commissioning process and have the benefit of being derived from best practice across localities. This toolkit, for the Falls Management Exercise (FaME) programme, has been developed from programmes that were effective and had high programme fidelity when commissioned routinely by public sector services.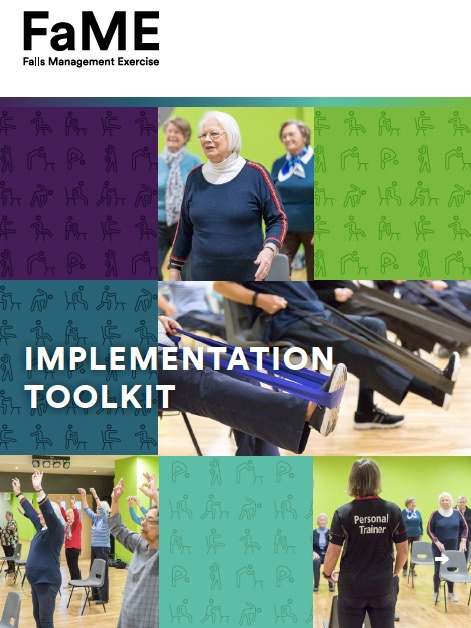 This toolkit includes: Building the case for investment; Planning for FaME Implementation; FaME delivery; Monitoring and Evaluation. Gantt charts and a Logic Model help implementation.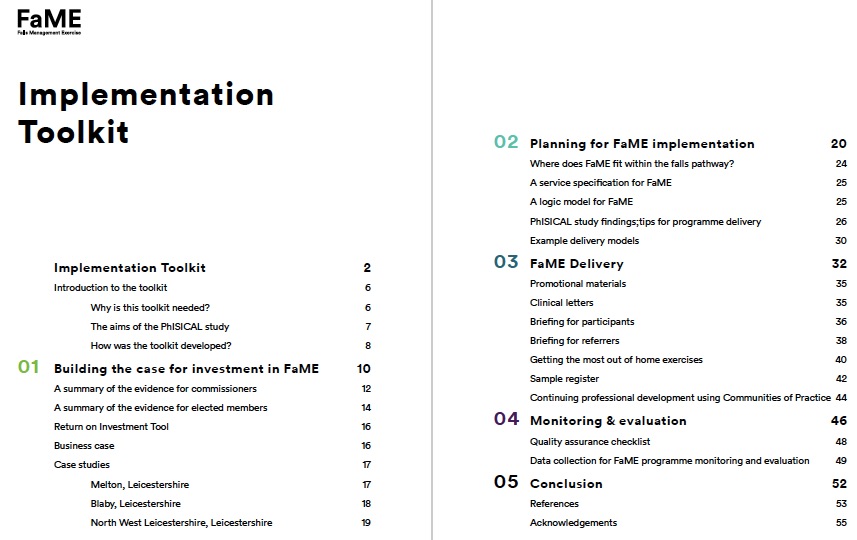 The toolkit is best used in the online version so that documents can be downloaded and adapted for your locality. There are also videos that can be used to make the case for FaME, and promote its uptake locally. If you have ideas about how we can improve the toolkit we'd love to hear from you by emailing phisicaltoolkit@nottingham.ac.uk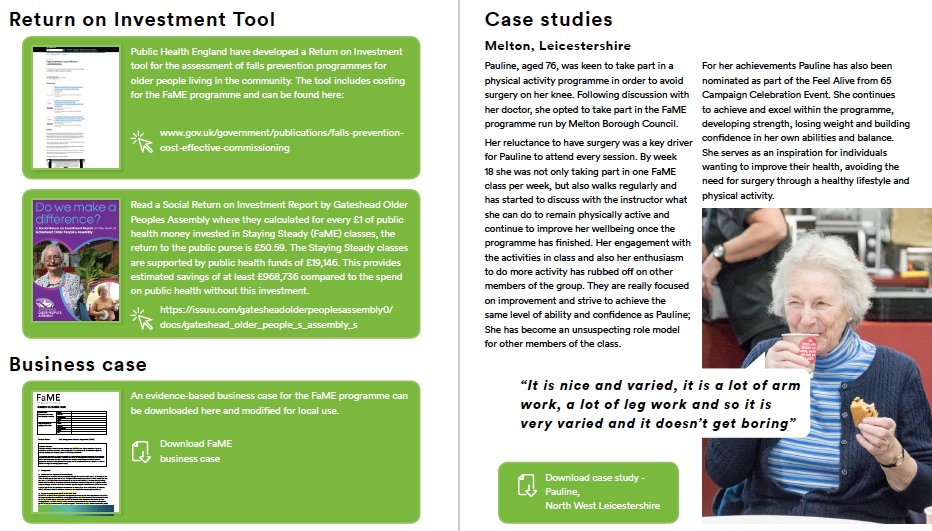 Download the toolkit here.